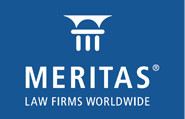 BEATOW PARTNERS sent our lawyers, Michal Delincak and Eva Koptakova, to the Meritas EMEA Regional Meeting held in Dublin from October 29 to October 31, 2015.
The EMEA Regional Conference offered the representatives from more than 30 different countries a great opportunity to take part in several lively roundtable discussions, sessions and networking events, including a drinks reception hosted by the Ambassador of the United States to Ireland, Mr. Kevin O´Malley.
The program and scheduled activities of this year´s EMEA Regional Conference were aimed at sharing ideas and making suggestions for actions in relation to the establishing and developing relationships between the Meritas EMEA member law firms that will lead to referrals and the generation of new business flowing into and from Meritas fellow member firms.
Apart from attending various discussions and sessions focused on the Meritas´ promotion, mutual cooperation, and growth strategy, our lawyers had a chance to introduce BEATOW PARTNERS and themselves to the fellow Meritas delegates and get to know each other better. This exceptional Dublin Meritas EMEA meeting was accompanied by great Irish hospitality and entertaining evening with Irish music and dancing.