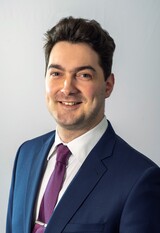 Ján Gazdík
Senior Associate
BEATOW PARTNERS s. r. o.
+421 907 890 155
Ján is a 2017 graduate from the Faculty of Law of Comenius University in Bratislava, Slovak Republic. Before joining BEATOW PARTNERS s. r. o. he worked as a patent attorney assistant in a patent and trademark office and as an in-house lawyer in a real-estate company. In 2019 he joined SOUKENÍK – ŠTRPKA, s. r. o. law firm as a junior associate at a financial and insurance law department. In addition to being a native Slovak speaker, Ján is also fluent in English and Czech.
Ján joined BEATOW PARTNERS s. r. o. in 2020.
Ján focuses mainly on real-estate and intellectual property law.